Through the GGI's annual summer internship program, high school and college students pursue high-impact projects in environmental policy and infrastructure. With a keen focus on supporting local outcomes in waste, water, energy, and food, our next-generation leaders gain hands-on experience and industry skills in sustainability systems.
Giovanni
My confidence in the field of environmentalism is definitely stronger. I now have a greater understanding in a wide variety of fields including marketing, public relations and policy, and environmental sciences. I am thankful to meet a diverse group of individuals who I will hopefully see throughout my career.
Sanika
This internship was an incredible experience to get involved in local environmental policy advocacy! I got comfortable regularly speaking at presentations. Then, I was able to speak up at a city council meeting to propose a program to help with residential compliance with the new statewide regulations that we have learned about all summer.
Noely
This internship gave a new perspective into a new career path that I didn't know much about. In fact, learning about all these different careers made me want to major in environmental science. I've grown so much professionally and as a person thanks to this experience. During this internship, I furthered my organizational and leadership skills as well as my time management. I have seen such a positive change and growth in myself and I would do it over again!
Luana
Through my three years at the GGI, I have developed more knowledge and confidence in presentation development, project planning, and environmental advocacy. As a third year intern, and this year joining the team as a senior intern for the multi-city internship, I have had the opportunity to guide interns from cities across California and Illinois as they research and develop a social media toolkit and presentation to encourage residents and businesses to comply with composting and recycling regulations. It has been fulfilling to work to see how we all work together towards the same sustainable goals in our communities.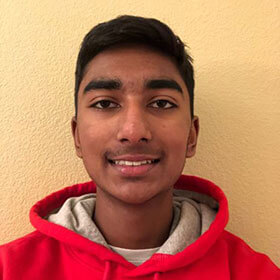 Aryan
The 2021 GGI Internship was an amazing experience where I learned about emerging policies in climate change, such as SB 1383, and gave presentations to important figures in my city, including the mayor. I am grateful that I was able to be a part of this internship and for how it helped me become an advocate in my community.
Hira
I love how inclusive and involved the workspace is at the GGI. Every intern and staff member is so supportive. Personally, my favorite part about working with the GGI is the amount of impactful and actionable change that all interns can make, whether through outreach or creating marketing collateral.
Julia
What I have enjoyed the most this summer is learning how to take a personal passion of mine, sustainability, and turn it into tangible projects that help my city become even greener! The most important thing we have learned, in my opinion, is how to take information and legislation and create calls to action for our community to understand how they can change for the better. We have the most incredible, enthusiastic interns!
Fatima
This internship has definitely influenced my interests and my career path. Before this internship, I wanted to focus on an area of study that revolved around STEM pathways. Due to this experience, I am now certain that I would like to study environmental science, biology, or really just our planet. The most beneficial portion was being able to present to my City Manager in Madera, because of this I am now closer to my community. Every part of the internship was a great learning experience and it was all extremely beneficial towards my future career.
Julianne
My favorite moment from my time with the GGI was my team's community presentation. We felt so empowered that what we did was helping our community. Another favorite experience was speaking at my City Council meeting regarding SB 1383. Being "in the room where it happens" and influencing public policy was an experience like no other, showing me that my voice matters and was heard.
Deanna
I really enjoy working with the Go Green Initiative since I get to meet so many enthusiastic and inspiring peers who all care about the environment and making the world a better place for generations to come. I also love seeing the impact we have through our presentations and being a part of our city's plan for educating our community. The Go Green Initiative offers the unique opportunity to learn while educating others all while benefiting our community.
Shuchi
I enjoy the intellectually stimulating environment the Go Green Initiative internship gives me. I have been able to listen to guest speakers from various backgrounds discuss their areas of expertise. I have also gained invaluable job skills such as leadership, collaboration, social media outreach, persuasive communication, and more. I am passionate about government, the law, and environmental advocacy, so the speakers' presentations give me a lot of great insight into the topics I'm interested in.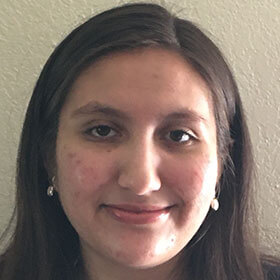 Belen
I would say the most beneficial portion of the internship experience was learning about the California environmental legislation. Understanding these laws is crucial for their successful implementation so I am glad that I understand them better and can now explain them to other individuals. I believe every portion of the internship was beneficial to my personal learning experience.
The Go Green Initiative runs two collaborative summer internship programs, with its flagship program located in GGI incubator district Pleasanton, California and the second available to students across the country. Interns participate in a 7-week program of rigorous skills training and project-based learning, culminating in real-world deliverables advancing environmental health, safety, and sustainability in their localities.
Centering around the GGI's action areas, intern projects engage, educate, and support their communities' priorities in waste, water, energy, and food systems. Our most recent cohort worked together with their city management, waste services professionals, and state regulatory agencies to develop outreach strategies promoting community compliance with waste reduction and diversion laws.
Waste Reduction & Diversion (Summer 2021)
The 2021 intern class created a comprehensive outreach campaign to empower their communities to reduce their climate impacts and comply with waste regulations. They worked closely with their city management, waste haulers, and school districts to target high-impact issues and deliver targeted education. Interns were invited to speak at a Northern California Recycling Association Schools Committee webinar, where they discussed their strategy for building social infrastructure and how they're continuing outreach through their Local Leaders clubs.
Water Conservation & Outreach (Pleasanton Internship, Summer 2020)
Our 2020 Pleasanton internship cohort tackled water issues in their community by creating a conservation campaign and a full-length documentary, "Hometown Water: the lifeline of Pleasanton". Their outreach educated residents and businesses about the importance of water conservation, even during non-drought times. As part of this project, our interns outlined strategies for indoor and outdoor water conservation and delivered 11 presentations to community groups including the Chamber of Commerce, the Muslim Community Center, and Pleasanton Rotary Club.
Energy Conservation & Outreach (Multi-City Internship, Summer 2020)
The GGI's 2020 multi-city internship included participants from Compton, Hayward, and Oakland, CA, as well as Niantic, IL, who studied strategies to conserve energy at school. This class of interns developed site-specific campaigns to teach their school communities about energy-saving techniques. Interns used the EPA's Energy Star Portfolio Manager to conduct energy audits, make meaning of utility data, and develop plans to achieve Energy Star Certification at their locations. In honor of Juneteenth, they also researched and presented on environmental justice and racism.
Energy Efficiency in Pleasanton (Pleasanton Internship, Summer 2019)
In 2019, our interns focused on energy efficiency by working with Pleasanton Unified School District to benchmark energy usage at all 15 school campuses and 24 City-owned facilities in the district. To accomplish this, they analyzed electric and natural gas bills using the EPA's Energy Star Portfolio Manager and pitched conservation strategy recommendations to their School Board and City Council. Their project has the potential to save taxpayers over $1.6m in energy costs.
StopWaste Pleasanton Internship (2018 - 2019)
From 2018 to 2019, our interns helped Alameda County facilities achieve compliance with their mandatory recycling ordinance. By the end of the project, interns had supported 10 city facilities and completed mock waste audits to assess each facility's preparation to pass county inspection standards. Following the success of this project, our interns expanded their work to support Pleasanton Unified School District in conducting school-wide waste audits.
Creating a 360o Field Trip (Pleasanton Internship, Summer 2018)
During the summer of 2018, the Go Green Initiative interns had the chance to visit Harvest Power, Pleasanton's compost facility, in Lathrop, CA. Here they were able to receive a better understanding of the amount of contamination found in our organic waste, as well as how Pleasanton needs to address it going forward.