Local Leaders of the 21st Century©
The Go Green Initiative's Local Leaders of the 21st Century© program is a network of high school extracurricular clubs dedicated to advancing sustainability in their schools and communities. With GGI guidance and mentorship, Local Leaders take action in community engagement, public policy, and advocacy leadership to address global environmental issues on a local scale.
Hear from our Local Leaders!
Amy
Being in this club has been one of the greatest highlights throughout my four years of high school. Specifically, working on projects that touched on many areas of sustainability, on and off-campus, including food, energy, water, and recycling/composting. Working alongside my peers in this club, I am extremely grateful to have had the opportunity to reach out into my own community, to have sat with other residents shoulder to shoulder or in circles, conversing on local environmental issues and the corresponding actions that we as a city would take. I built my social and interpersonal skills through talking with the city council, through educating younger students, and initiating dialogue with people in various focus groups.
Kayleigh
Entering high school, I wanted to join a gardening club; instead I decided to join Foothill High School's Local Leaders of the 21st Century club. After only a couple meetings, I figured out that I wanted to make an impact with public policy instead of creating fun DIYs. Being the Communications and Outreach Officer, I connected with notable community figures. COVID-19 might have stopped us from implementing our three-bin-system for waste management on our school's campus, but we surpassed expectations when we created a city-wide project to promote proper waste sorting! By focusing on educating our city using online resources, training, and video media, I am provided with hands-on business experience that helps me pursue my passion for the environment.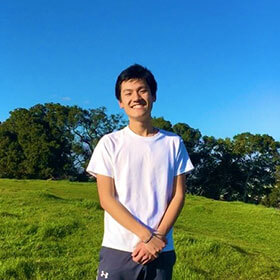 Collin
Being part of the Local Leaders of the 21st Century Club has taught me invaluable lessons that helped me through both this tumultuous school year and everything surrounding it. Local Leaders catalyzed my love for the environment. From bin monitoring to interning to advocating at the state capital, I've learned so much about humanity's ecological impacts as well as my power to change them. Local Leaders has also helped me immensely with my leadership skills. I've honed my ability to make decisions and guide others toward success.
Oonagh
I am incredibly grateful for all of the information I have learned regarding waste management, water conservation, and environmental public policy in Pleasanton and California as a whole. I have been able to articulate the importance of voting for measures that support sustainability and working on habits to decrease one's carbon footprint to friends, family, and my peers. I think that this is one of the valuable things I have learned to do through Local Leaders because I am able to influence others to start caring about the environment and their actions that directly affect environmental health.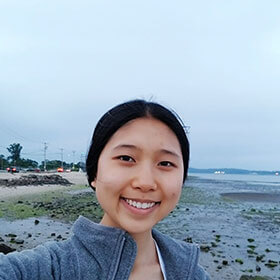 Cassy
The single most important takeaway I have from my Local Leaders experience is the importance of approaching sustainability from multiple perspectives and valuing all work, skills, and people. Before joining the club, I thought all environmentalists worked in STEM, and fighting climate change was strictly a matter of science. My experiences in the past 3 years have broken down that assumption. From volunteering with waste bin audits, to organizing a youth climate action summit, to creating social media posts and YouTube videos to spread environmental awareness and lifestyle tips, to finally researching, writing, and presenting on environmental policy in our journalism small group, I've found incredible avenues to environmentalism that make me eager to continue this work in college and beyond.
Local Leaders of the 21st Century© work together with policymakers in their communities to advance actionable solutions to local sustainability issues in the areas of water, waste, energy, and food systems. In support of their mission, the Go Green Initiative collaborates with school staff, leadership, and students to set the annual vision for programming and guide clubs in their development of high-impact projects.
See what Local Leaders are up to!
Pleasanton Local Leaders clubs 2021-2022
This year, Pleasanton-based Local Leaders clubs are working together with their city management to reduce waste and contamination in compliance with state law and local regulations. Continuing community education presentations developed by GGI interns, their clubs empower residents and local businesses to reduce their climate impact by preventing emission of short-lived climate pollutants.
California Local Leaders clubs 2020-2021
California chapters of Local Leaders of the 21st Century convened virtually throughout the 2020-2021 academic year to share ideas, develop project plans, and engage in town halls with high caliber guest speakers including Reverend Yearwood of Hip Hop Caucus.
Amador Valley High School 2020-2021
Amador Valley High School Local Leaders worked with their city administration and local energy service provider to produce a series of public service announcements informing their community about carbon-free and renewable energy plans available to them through East Bay Community Energy.
Foothill High School 2020-2021
Foothill High Schools Local Leaders developed a project plan for their city to support resident and business compliance with waste reduction and diversion regulations. The process included close collaboration with city administrators to plan strategy, events, and outreach that will be expanded by club members in the year to come.